No results were found for the filter!
KIM JAEHWAN - Official Light Stick
Kim Jaehwan Offizieller Konzert Light Stick All unsere Light Sticks werden vor dem Versand von uns auf Funktion und Beschaffenheit getestet!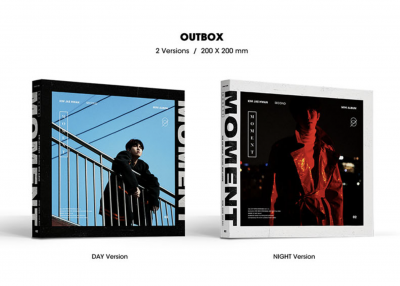 Kim Jae Hwan 2nd Mini Album - MOMENT
Artist: Kim Jae Hwan Titel: Moment Format: CD Herkunft: Süd Korea Trackliste 01.시간이 필요해 *Title 02.After party 03.누나 (NUNA) 04.Who Am I 05.파라다이스 [Feat. 박우진 of AB6IX]
Kim Jae Hwan 1st Mini Album - ANOTHER (Classy...
Artist: Kim Jaehwan Titel: Another Format: CD Herkunft: Süd Korea Trackliste 01. 그렇게 널 02.My Star 03. 안녕하세요 (**Title) 04. Blow Me 05. 디자이너(Designer) 06. 랄라 (Melodrama)